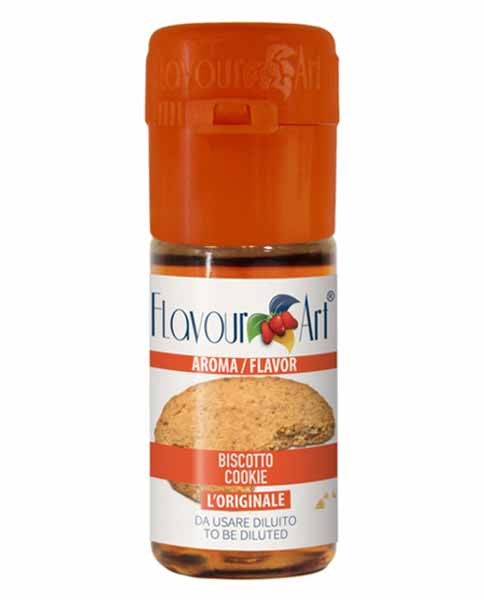 Cookie
---
---
---
*Pictures are for illustration purposes only. You will receive the flavour in a PET container with nozzle tip, rebottled from a larger lot direct from the manufacturer.
FlavourArt concentrates are often two or three times the strength of Capella and Flavour Apprentice counterparts.
A light crisp biscuit that works well as a flavour booster to your cookies! Add an additional layer of complexity in your bakeries or use it in cocktails for a truly unique beverage.
FlavourArt flavour drops are concentrates made to enhance the flavors of food and beverages. They are water soluble, highly concentrated, multi-purpose flavor concentrates. Great for beverages, food and baking.
Stand out from the crowd with a great Italian take on flavours!
Jazz up your food, beverages and bakeries with flavour drops. The possibilities are limitless.
Non-flavour ingredients: Propylene Glycol
---
Share this Product
---
---