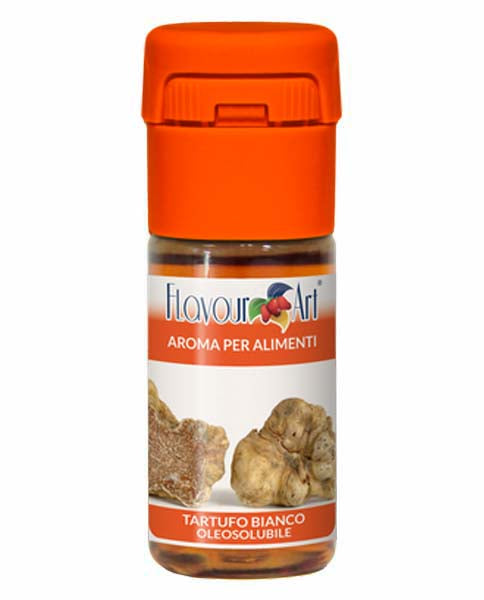 White Truffle - Vegan friendly
---
---
---
*Pictures are for illustration purposes only. You will receive the flavour in a PET container with nozzle tip, rebottled from a larger lot direct from the manufacturer.
FlavourArt concentrates are often two or three times the strength of Capella and Flavour Apprentice counterparts.
An exotic and highly prized fungi used in many fine dining cuisines. The white truffle is a little different from its black counterpart. Stronger and a more pungent "garlicky" flavour profile. Imparts a wonderfully decadent umami to dishes. Perfect for pasta, pies and bakeries. Add to your oil of choice to make a truffle infused oil that can be easily used in salads and other cooking applications. Get your truffle fix at a fraction of the cost!
FlavourArt flavour drops are concentrates made to enhance the flavors of food and beverages. Our savoury flavours are VEGAN and VEGETARIAN FRIENDLY and do not contain any ingredients of animal origin. They are oil soluble and can be applied to all cooking applications that involve any oil or fat content, protein and carbohydrates.
Stand out from the crowd with a great Italian take on flavours!
Jazz up your food and bakeries with these flavour drops. The possibilities are limitless.
Non-flavour ingredients: Vegetable Oil, Triacetin
---
Share this Product
---
---